Retail expertise
that's helped brands
soar

since 1947
Lienau provides sales, set-up, launch, content, and marketing of products, as well as consulting on logistics, supply chain, and operations. Our services are enhanced by providing regular detailed premium sales, forecasting, inventory & advertising reporting with analysis using enterprise-level security through Microsoft Power BI.
​
Our staff and executives, with over 20 years of collective experience at Amazon as Senior Vendor Managers and Inventory Managers, and our extended team, call on Amazon, Costco, Nordstrom, Kroger/Fred Meyer, REI, and others to grow your business on Amazon and beyond.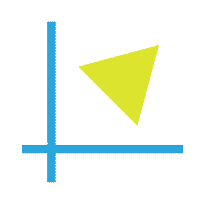 Accelerate your market advantage
Develop the right go-to-market strategy when you launch your product and adapt it over time to keep up with market changes.
Boost performance through operational excellence
Know your UPCs from your Chargebacks? We achieve great results for our clients by maintaining all aspects of logistics, supply chain and accounting support.
​
Combine our logistical support with robust reporting and data analytics to locate and correct challenges and find opportunities for growth.
Enhance your Amazon product portfolio
​
Present your products in the best possible light and get them in front of the right customer with rich content, utilizing Amazon Advertising and Amazon Media Group search and internet advertising tools, all while maximizing Advertising Cost of Sale and Return on Ad Spend using our budget-optimizing API tools and expert analysts.
Propel your products
beyond Amazon
​
Amazon is often the starting point for many brands, but we excel in serving our clients more than Amazon needs. You may want to reach small to medium-sized retailers. This is where our vast network of partners helps you reach further.
Our retail and distribution

partners
We work with a broad range of clients, from consumables and housewares to electronics brands combined with a wide network of distributors, combining proven practices and market-specific insights to build lasting partnerships.
1/1